International Women's Day

Here at Rufflebutts, it's not just about oh-so-cute clothing & swimwear.
We are a female-founded company rooted strongly in values that we live by every day. Gratitude is what we're all about—and it guides us. The golden rule, resourcefulness, agility, humbleness, commitment, and gratitude... we hold these company values near and dear to our hearts and try to live them every day.
This International Women's Day, we celebrate not only being female-founded, but our amazing customers as well the females that work behind the scenes to make Rufflebutts what it is each and every day. Read more about what they have to say.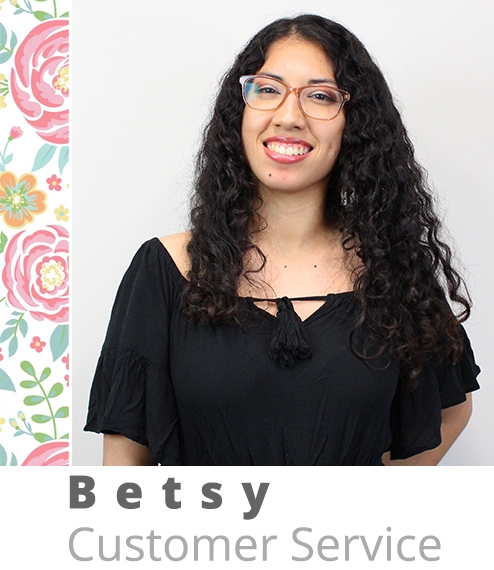 Betsy Moya – Customer Love:
1. What does International Women's Day mean to you? This day is important to showcase and give credit to all of the achievements women have had throughout the years.
2. What does it mean to you, having a female leader? Having a female leader (and in my case having multiple) has been very inspiring to me. I love how empathetic and understanding they are but also how they know how to communicate to our team and make sure things get done in a graceful manner.
3. The company culture at RuffleButts is very team oriented - how does the company and you help to celebrate other women in the company? Our company is soo good about being equal and opportunistic- you are recognized for the work you do and not necessarily who you are. Thankfully for us our company is a company of moms, sisters, and daughters and we love to see each other get celebrated or do great things. The support comes from everyone in the building and even those who work remotely. We wouldn't have it any other way!
---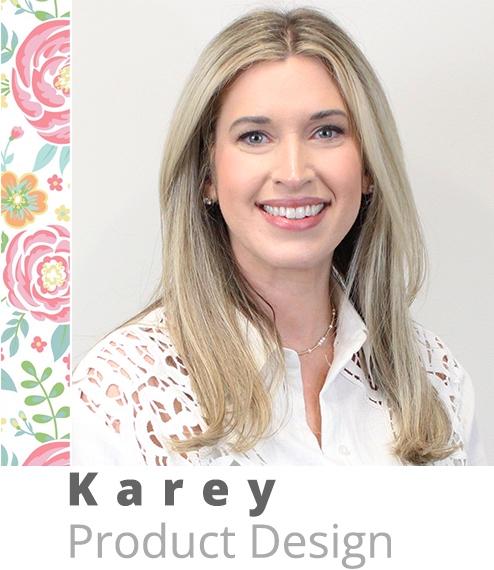 Karey Masso – Product & Design:
1. What does International Women's Day mean to you? For me, International Women's Day is a reminder to always do what I can to support female colleagues, friends and family members. Starting from a young age, I have had strong female figures in my family that I look up to and can always count on to support me. I want to inspire and be that role model for my daughter to see that with hard work she can do anything, be anything and not let gender be a deciding factor in what she can accomplish in life.
2. How is being a woman in leadership impactful to the company and in your life? As a woman on the leadership team, I have the ability to not only give my perspective as a design professional, but also my unique perspective as being a Mother. Being able to design children's product that not only looks great but is functional and easy to wear & care for is what all Moms are looking for! I am proud to lead a talented team of women and will continue to use my experiences to support and encourage them in all they do.
---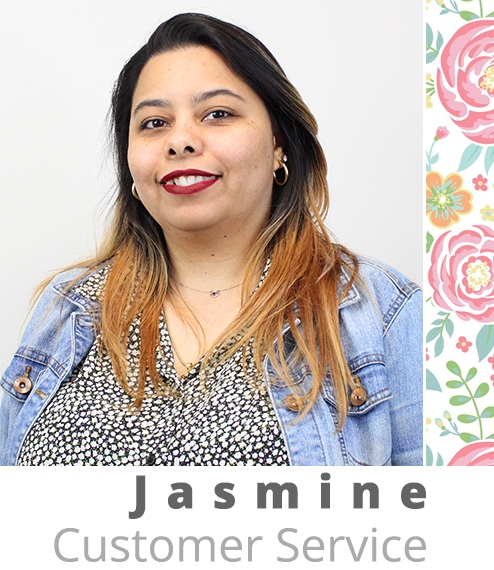 Jasmine LaCour – Customer Care:
1. What does International Women's Day mean to you? This is like any other day in my book but just an extra special way to celebrate women's empowerment!
2. RuffleButts is female founded, how is that important to you? It is an amazing feeling being a part of a company that was started by an amazing woman. Not only do we get to celebrate her accomplishments but we get to witness all the other women in our company that help lead us everyday.
3. How does RuffleButts' customer service help make moms' lives easier? We are here for our moms!! We are here to assist with everything from sizing questions to coordinating outfits for their little ones. We always aim to be the easiest interaction in their busy days!